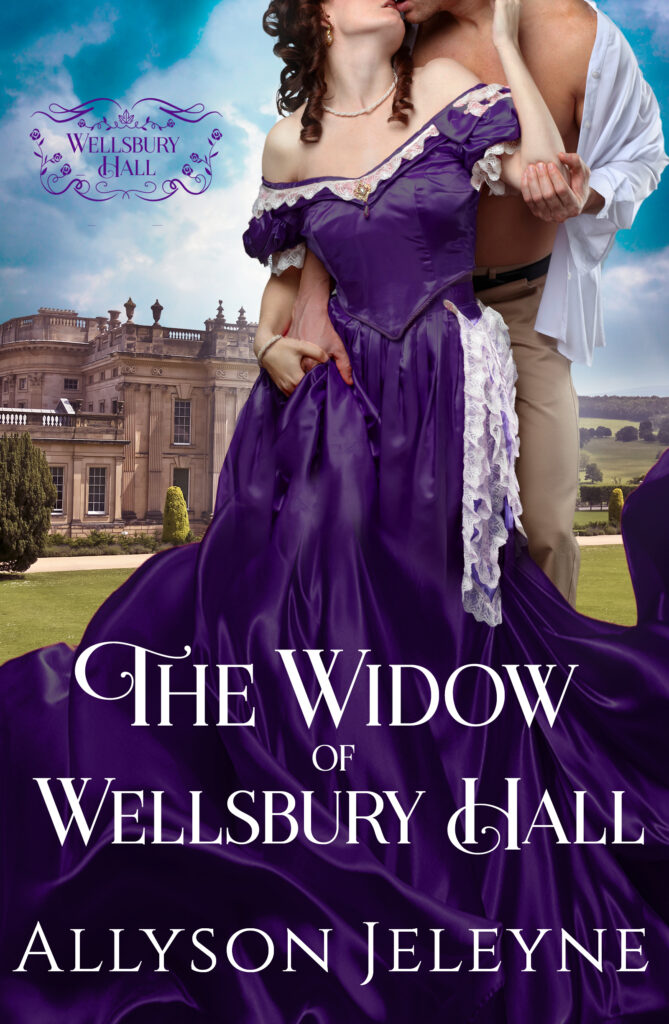 The Widow of Wellsbury Hall
(Wellsbury Hall Book One)
 Fences may make good neighbors, but some lines are meant to be crossed…
Newcomer Ben Morris' ambitious plans bring chaos to the  countryside surrounding Wellsbury Hall and upsets the status quo, for he intends to pull down Oakheart Farm and build a grander house in its place.
Lady Perceval's neighbor is clearing trees on the adjacent property, and she can see the work being done from her bedroom window! Frustrated with the noise and intrusion, Imogen pays Mr. Morris a visit, but the young widow is shocked to discover a charming, handsome gentleman with a passion for his new home.
Soon, the two cannot keep away from one another—paying polite calls by day only to sneak across the boundary by moonlight. When their secret friendship is exposed, Imogen must risk the comfort of her past at Wellsbury Hall for the promise of a future with Ben at Oakheart Farm.