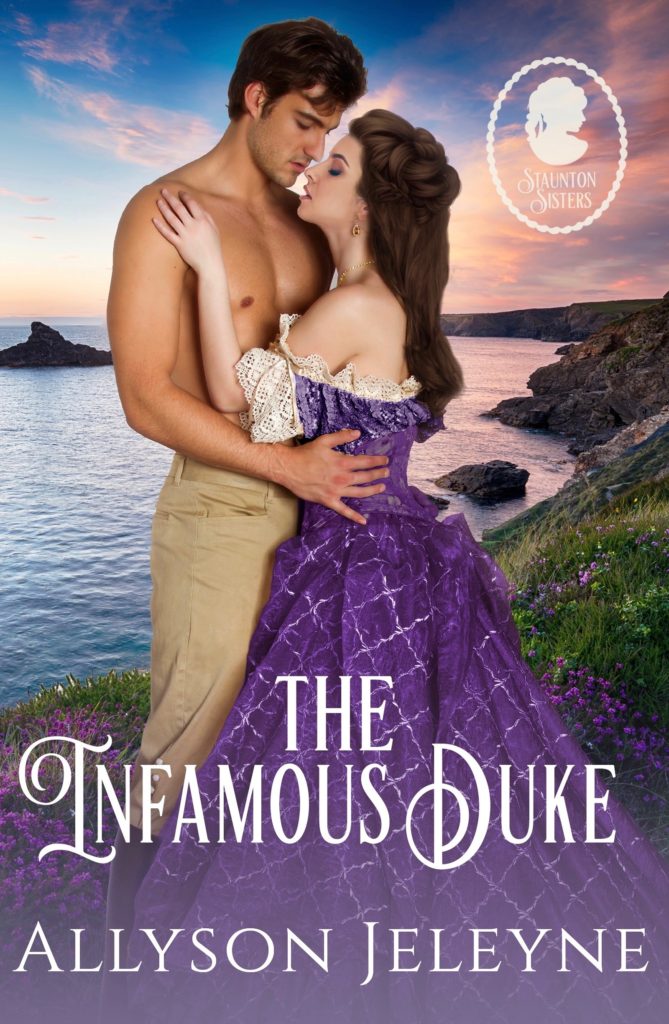 The Infamous Duke
(Staunton Sisters Book Two)
The infamous Duke of Wadebridge always gets what he wants—even if he must play the scoundrel to get it. When His Grace meets the beautiful, genteel Cassandra Staunton at a garden party, nothing will stop him from pursuing her.
He returns to Longstone village intending to court her, but Cassandra is unswayed by his attentions and most certainly not interested in becoming his duchess, for marriage has always been impossible due to her delicate health.
Can Cassie recognize the real man beneath the reputation, or will Wade's bold proposal—that she travel to Cornwall as his mistress, instead—be the wedge that finally drives them apart?