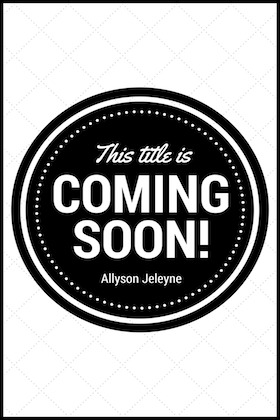 Loving Lady Stonington
(A Turn of the Century Novel)
As the dutiful secretary to the esteemed Lady Stonington, Laurentia Hammond navigates the world of London society with grace and poise. But when Her Ladyship's handsome grandson dashes into town for the Season, Laurentia's well-ordered world is turned on its head.
Crispin, Viscount Stonington, is captivated by his grandmother's competent secretary, yet when Laurentia's innocent mistake at work threatens to tarnish his beloved grandmother's reputation, Crispin must decide where his loyalties lie—with the lady who raised him, or the young woman who'd captured his heart.
With King Edward VII's coronation as a backdrop, this story of forbidden passions, hidden ambitions, and unlikely alliances will sweep readers away on a mesmerizing journey through a bustling city brimming with secrets!
Coming Soon in 2024!
Purchase:
AMAZON
APPLE | B&N | KOBO
GOOGLE PLAY | SMASHWORDS
GOODREADS