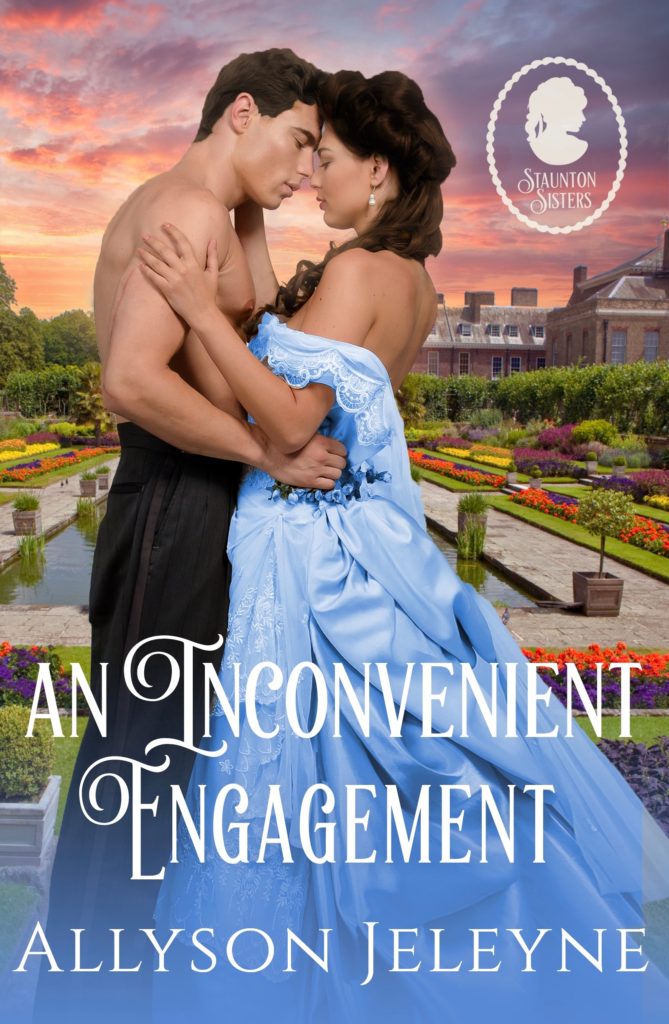 An Inconvenient Engagement
(Staunton Sisters Book Three)
With two elder sisters making their ways in the world, Honoria Staunton feels left behind. She decides that leaving Longstone village is the only way forward and boards the first train to London, knowing it means reconciling with her grandfather and marrying whichever suitor he has selected for her.
Due to a handshake agreement by his late parents, Philip, Marquess of Hardingstone, is duty-bound to wed his guardian's daughter. He journeys to London with a heavy heart, struggling to prepare for this inevitable betrothal, while the effervescent beauty seated across from him represents everything he's ever wanted in a partner—and the future he is unwilling to compromise.
The two travelers hatch a mad scheme to marry each other, but find their engagement is anything but convenient. When family and responsibilities stand in the way of love, will Philip and Honoria have the strength to go through with their plan?